The Culinary Odyssey Behind Mike's Red Tacos in San Diego
San Diego is a city known for its vibrant food scene, but few have left a mark as indelible as Mike Touma, the culinary genius behind Mike's Red Tacos. What started as a year-long obsession with Birria—a classic slow-simmered Mexican stew—turned into a food truck that's become a local sensation.
The Quest for the Perfect Birria
Mike wasn't content with just any Birria; he wanted the best. His quest led him south of the border, where he immersed himself in the rich culinary traditions of Mexico. He sampled various renditions of Birria, each with its unique touch, from hole-in-the-wall eateries to renowned restaurants. "The first time I ever had Birria, I was hooked," Mike recalls.
More Than Just Tacos
While the signature Birria tacos remain the star attraction, the menu at Mike's Red Tacos is built to satisfy all taste buds. From the CrunchStack—a famous franchise-inspired creation—to the Birria California burrito featuring fries, guacamole, rice, and beans, there's something for everyone. And let's not forget the Birria fries, a San Diego-centric variation of carne-asada fries that are a must-try.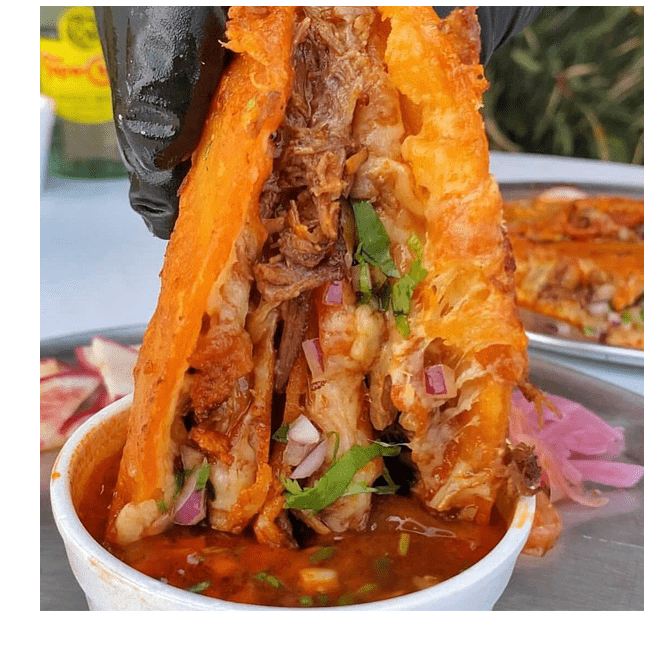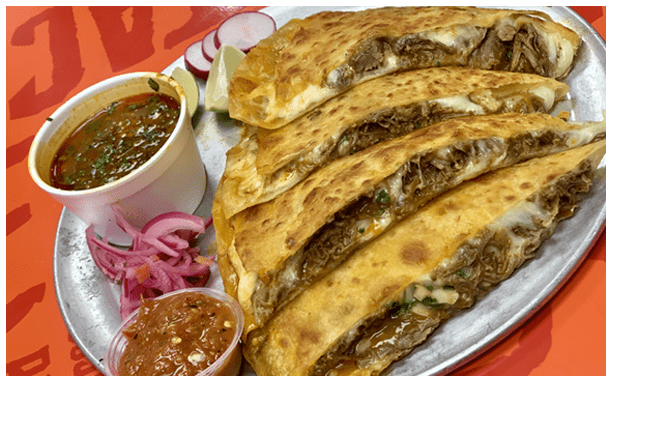 A Flavorful Expedition South of the Border
After a year of culinary exploration and countless bowls of Birria, Mike felt inspired to add his own twist. He experimented with spices, slow-cooked beef, and hand-made tortillas until he struck gold. The result? A signature Birria taco that's both authentic and uniquely his own.
"Going south of the border was a distinct learning experience, not to mention a lot of fun. I had the opportunity to taste Birria in its own homeland," said Touma. "I must say, they were all great, but each chef adds their own unique touch. I was inspired to give Birria my own twist here in the States."
Mike's Red Tacos debuted at 2335 Morena Boulevard, with a food truck. Revolving around a Birria recipe that was created in collaboration with area chefs, Touma's menu is built around Birria tacos, made with fresh tortillas from a local vendor, which are dipped in chili oil and crisped up on the flat top for their signature red color.
The Secret Behind the Signature Red Tacos
We only use high-quality meat for our Birria. The meat is slowly simmered for hours into a blend of authentic spices. What sets Mike's Red Tacos apart is the meticulous preparation that goes into each taco. Fresh tortillas from a local vendor are dipped in chili oil and crisped up on the flat top, giving them their signature red color. "It's all about the details," Mike emphasizes.
Due to popular demand, Mike was able to expand from his food truck, which was only available on Saturdays, to opening his restaurant at 4310 Genesee Ave in San Diego. The doors opened on Friday, August 5, 2022. You can now enjoy Mike's Red Taco's 7 days a week.
Hours:
Monday-Thursday 11:00am-10:00pm
Friday & Saturday 10:00am-11:00pm
Sunday 10:00am-10:00pm